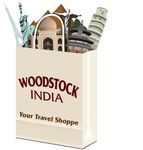 Plan your trip around full moon – The Chadar in moonlight is visual poetry. The moonlight also provides excellent light to give you fascinating pictures. In absence of moonlight, it is very difficult to obtain any worthwhile frame an hour after sunset
For your flight landing into Leh, try to grab a window seat in the left row for a better view of the mountains as the right side gets the bright rising sun that can make the mountains look hazy.
Trekking upto Naerak and climbing to the village above takes 6 nights/7 days of trekking and gives zillion photo opportunities
Do not get over excited at Leh – Leh is at an altitude of approx 11500 ft. It takes atleast 2 day to acclimitize and avoid AMS(Acute Mountain Sickness) which can potentially end your trip even before it starts. The beauty of Leh, Ladakh can cause you to get excited and make you run around sightseeing and clicking almost everything that you see. This exertion can lead to AMS. Discuss thoroughly with your tour leader ways to avoid AMS.
Observe the moon rise and moon set times each day to plan your pictures. When you reach the campsite, observe for potential composition ideas with respect to the direction of moonrise
Hire a porter to carry your equipment, tripod etc if that's possible. The porter costs typically Rs250/ day. The tripod metal becomes freezing cold and it is literally painful to operate with frozen fingers. So plan the entire shot well before you open out your tripod
Do not wander off the trail in your zest to click pictures.
Respiratory depression (the slowing down of breathing) can be caused by various medications, and may be a problem at altitude. The following medications can do this, and should never be used by someone who has symptoms of altitude illness (these may be safe in persons who are not ill, although this remains controversial): - Alcohol - Sleeping pills (acetazolamide is the sleeping tablet of choice at altitude) - Narcotic pain medications in more than modest doses
Shopping is an integral part of travel and every destinations has its own designable apparels, foot wears, fashionable items, souvenirs, and lifestyles amenities to take back home. Shopping in Leh will get grand exotic vibes of Pashmina Shawls, ethnic jewelries, artistic handicrafts, woolen clothes, Buddhist relics, and exuding heritage of royal past amid rare antiques
Kashmiri art and craft shops are located at various locations. The government also runs an Arts Emporium. For Kashmiri Saffron / Almonds / Walnuts / Honey, the shop Amin Bin Khaliq (ABK) in the Polo View market is a good choice.
Water: Water is the most essential thing while traveling in Ladakh, since dehydration can further complicate health issues at such a high altitude. So make sure you are carrying at least couple of liter of water per person all the time and drinking at regular intervals.
Medicines: Carry Diamox if you aren't allergic to sulfur drugs (helps reduce some of the symptoms of AMS) and medicines for headache, fever, stomach ache, cold and cough syrup. You can find more detailed list for medicines here, First Aid Travel kit.
Sunscreen lotion: UV rays at high altitude can be quite damaging to the skin, even during the harshest of winter, so don't forget to carry a good quality sunscreen lotion eg. Lotus Herbal Sun Screen Lotion with rating of SPF30 or higher and apply it properly before going out in the sun.
UV sunglasses: As mentioned earlier, UV rays at high altitude can be quite damaging and this holds true for eyes as well. So having decent quality UV sunglasses (Fastrack ones are available for as little as Rs. 800) is quite essential, especially if you are traveling early in the season or during winter, when mountain passes have a lot of snow cover and sunlight reflecting from the snow can be even harsher!
Lip balm: Dry and cold weather of Ladakh will make your lips dry, which can get quite painful due to cracking and skin coming off, so make sure to carry a lip balm or Vaseline.
Glucose: Carrying water mixed with Glucon C/D is a good idea while traveling at high altitude, as it provides instant energy on the move, when your appetite is likely to be reduced due to AMS and at the same time, doesn't act as a diuretic, like most caffeinated energy drinks. Carry couple of small packs with you, which you can mix in water, at the beginning of the day.
Chocolates, biscuits and nuts: Carrying couple of chocolates, a pack of biscuits and few hundred grams of almonds, raisins and cashews is a good idea, as these provide instant energy and easy snack and don't take up too much space. Those who love spicy food, make sure to carry pickle or sauce, since Ladakhi food is a bit bland.
Documents and IDs: It is essential to carry at least one government issued identity card and couple of photocopies of it, since it is needed while applying for inner line permit and at certain places, to register at the check post. You should also carry your medical insurance card (if you have one), Map of Ladakh, your printed itinerary, hotel reservation slips (if you have prebooked), couple of copies of your flight ticket (if traveling by air) and list of important contacts (useful in case your mobile phone stops working).
Travel in April/May OR August/September Traveling in less touristy season has its very own advantages or dis-advantages. Traveling in a bit low season like April/May just when the season starts OR mid-August/September just when the season is about to end, has the biggest advantage that most of the hotels/guest houses are empty and are more than welcoming for tourists/travelers. This gives you three basic edges to cut down costs
You can make on the spot bookings easily which automatically reduces the cost when compared to over phone or pre-booked costs of same hotels.
Since, most of the hotels are empty so they are ready to offer good discounts too either in terms of room cost or letting an extra bed for free. In our case, most of the guest houses did not even care if we were 3 or 4 in the rooms.
Finally, you have less tourists, so less fuss and rush even on the tourist places. Hence, you better enjoy those places rather constantly waiting for someone to clear the spot before taking the picture
The best time to visit Ladakh is from June until September, the region's summer season. At this time, Ladakh is an unparalleled paradise, with clear, stunning views and warm and sunny weather – the average temperature range during the day is about 20–30°C. Keen trekkers usually head to Ladakh during July and August, when the Manali-Leh and Srinagar-Leh highways are open to vehicles. That said, Ladakh is a land bound by two of the world's highest mountain ranges – the Himalayas and Karakoram – anyone visiting Ladakh, even in the middle of summer, should be prepared for the sharp drop in temperatures at night.
Cotton & light woollens in summer and heavy woollens including down-filled wind proof upper garments in winter. Summers in the past have been maximum 25 degree Celsius to minimum 5-8 Celsius and winter maximum around -5 (minus) and minimum – 20 degree Celsius, last couple of years we have seen the summer temperature during mid day reach the 30′s, despite been a rain shadow area last few years have seen a decent bit of rain fall during summer months. During May – August you can move around in cotton T-shirts with a light jacket for mornings and evenings. In winters Oct – March/ April it is advised that you dress in layers with one of the layer been a thermal and then cottons followed by a medium Jacket/ Sweater. It is also advised that you do carry a warm/ heavy jacket along.