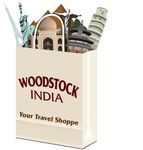 Tipping is customary in all parts of the world for services rendered (e.g. porters, coach drivers, guides etc).
It shall be solely the Clients' responsibility to hold valid and genuine travel documents and statutory clearances, to be able to travel on the Holiday, such as passports, visas, confirmed air-tickets, insurance and medical insurance certificates and other statutory certificates including immigration clearance etc. In any case, your Passport must be valid for at least six months subsequent to the scheduled date of return of the Holiday. Please note that guest travelling to Mauritius should have a valid passport for at least six months subsequent to the scheduled date of return of the holiday. It is the responsibility of the Clients to furnish all documents required by the Company for application of visa etc.
This is a measure to ensure your safety and time discipline. Clients will have to strictly adhere to the prescribed timetable for the day. Please adhere to time discipline so that scheduled sightseeing is not missed due to your actions. In case any sightseeing or services are missed due to your default the same will be non-refundable. Tour Participants are requested to strictly follow the time schedule given at all times including the departure time from the hotel, sightseeing places, etc.
There are pre-set menus provided by the restaurant. In the event that the Client wakes up late and misses breakfast and in the event that the Client is out on his own and reaches late and misses meals, then no claim can be made by him for the meal which he has missed and not utilized.